NOW OPEN!
Our charming cottages provide an intimate home-like atmosphere for those diagnosed with Alzheimer's or a form of Dementia.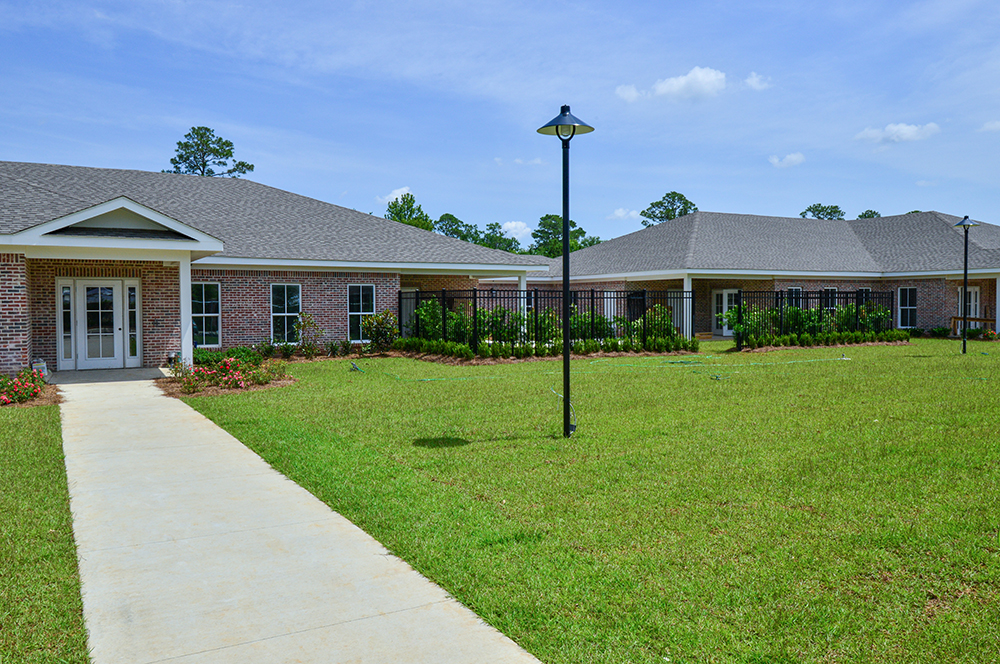 Arranged in a unique neighborhood setting, each of our six cottages will serve a specific population of residents. This means that residents will be assessed and placed in one of the six cottages based upon their cognitive level of functioning and social skills.
This ensures that each resident has the greatest opportunity for a successful adjustment to their new home and a higher quality of life interacting with others that are functioning on a similar cognitive level. Cottage programming, care planning, staffing, and structure is geared towards those residents who need more guidance than what Assisted Living provides.
The cottages are free from long hallways and nurses' stations; offering the resident free movement around the house and encourages residents to engage in familiar household tasks. The innovative design is to de-institutionalize senior living and enrich the lives of those with memory impairment. The unique design, however, serves our original purpose and the future safety of our residents.
Since the appearance of COVID-19, senior living communities are having to reevaluate what it looks like to keep residents safe and minimize the risk of exposure. Lighthouse has been proactive from the start and our intimate setting could not have happened at a better time.
Angelia G.
"We loved the Lighthouse Memory Care. They took good care of my Mom while she was there and was wonderful to our family as my Mother declined rapidly and entered the gates of Heaven! The staff & Ms. Beth treated us with great sympathy & respect as though we were family. I cannot remember everyone's name at the moment, but the entire staff, day & night, hold a special place in our hearts!! Thank you guys so very much!"