Welcome Home
THE LIGHTHOUSE ADVANTAGE
A locally owned, unique, and beautiful place for Senior Living on the Mississippi Gulf Coast. With a combination of new construction, exceptional customized care, and abundant amenities, seniors now have a living option that is as special as the city of Ocean Springs itself.
Apply now
To schedule a virtual tour, please call (228) 215-0521
The safety and health of our residents is our primary concern. Learn more about how we are responding to COVID-19 and keeping our facility safe.
The Lighthouse Advantage
At Lighthouse, our residents receive individualized care that is second to none. We are locally owned and operated which allows us to make decisions that directly impact our resident's quality of life in a positive way and truly provide individualized care.
Our residents should feel like they are family when they open the front door to smiling faces and attentive staff. We truly are welcoming them home.
NOW OPEN
Memory Care: The Cottages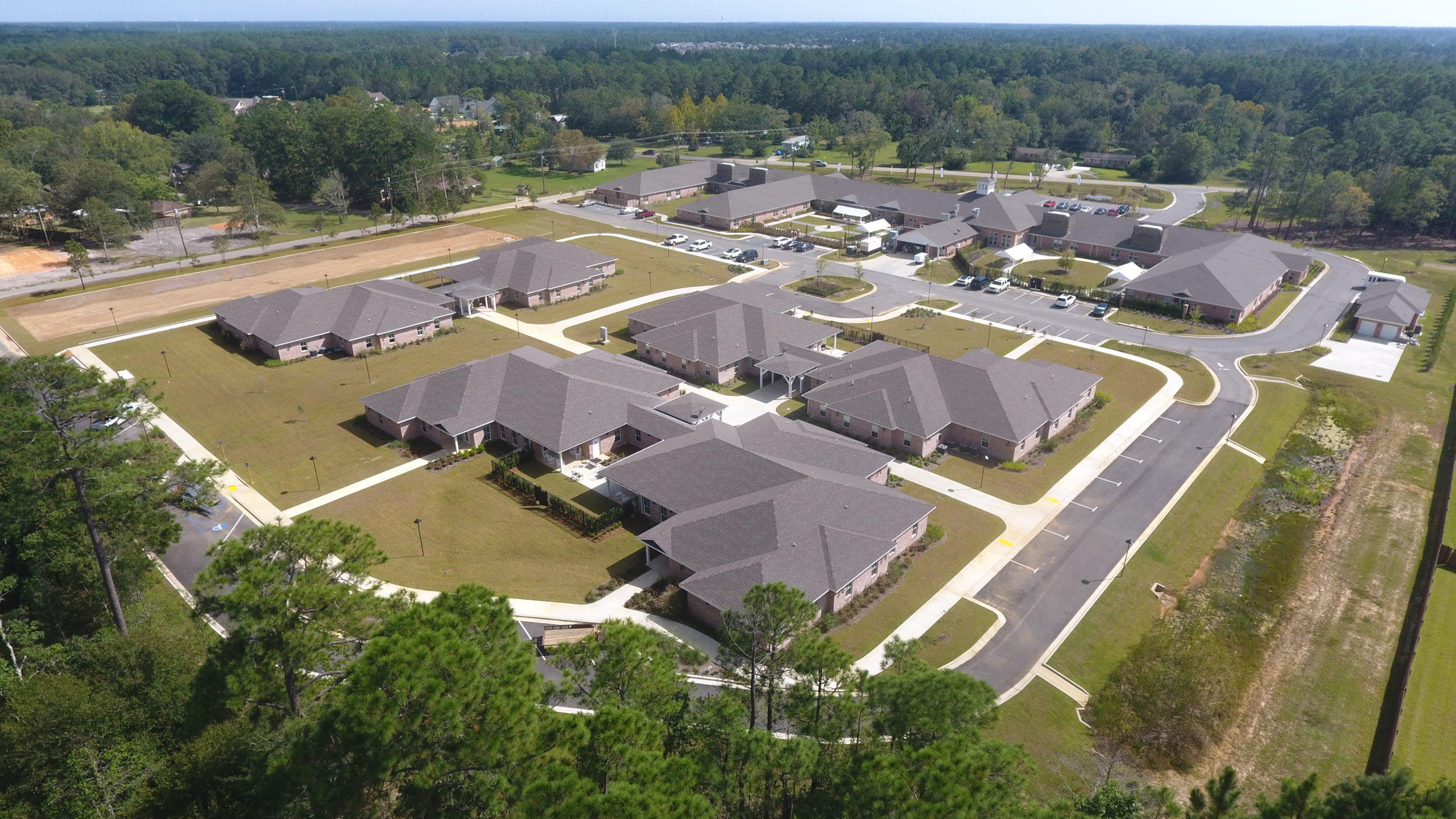 Our new family-style memory care has OFFICIALLY OPENED! This innovative design offers all the comforts of home while providing extraordinary personalized care. We strongly believe that focusing on the abilities that remain with a person with Alzheimer's or a form of dementia is far more important than focusing on what has been lost. 
We are taking reservations for our remaining Memory Care Cottage! Please call us for more information.
John & JoAnne B.
"We can only try to express our gratefulness for all that you did for our Mother and the support you provided for us. From the beginning, she was happy there, loved the birthday party at 104, and felt comfortable and safe there. Please know that you are 'the best' and we thank God that He placed you in our lives. Words truly cannot express our love and appreciation for you all at the Lighthouse!"
VICTORIA J.
"Professional, competent leadership who ensure the standards set by the state are not only met but exceeded. The staff is held to the highest standards and it shows in the quality of care my Mom receives. The most phenomenal, caring staff of caregivers – cannot say enough about these folks. The on-site therapists go above and beyond, not just going through the motions. The rooms are beautiful and kept clean. Laundry like your Momma would have done it. My mom loves the food… especially the desserts. Most important, my Mom feels safe and does not seem near as anxious as she has been in the past. I only wish I had moved her to Lighthouse sooner."
Jan J.
"My sister-in-law is there and the staff is wonderful."
Stephen M.
"Cannot say enough regarding the outstanding staff and facilities at the Lighthouse! The décor is tasteful and comfortable, the apartments are roomy with an excellent floor plan, and the staff are simply outstanding. I have had a parent in several facilities in the past, from personal care home to nursing home, and none of those can compare to the Lighthouse. Beth, Lana, Susan, the entire nursing, and support staff in every position are energetic, positive and a genuine pleasure. Finding a great facility for an aging parent is never easy; to have such a beautiful place so close to home in Ocean Springs is a blessing in every way!"
Elizabeth F.
"Wonderful place to spend retirement years – wonderful staff, good food, and plenty of activities."